Introduction to Medical Devices
In today's World, Medical Devices are increasingly becoming a necessity to save and support life. We hear a lot about Medical Devices that include but not limited to Cardiac Stents, Pacemakers, Catheters, Disposable Hypodermic Syringe,implants, and In-vitro diagnostic medical devices such as Cholesterol test kits or reagents, Glucose test kits or reagents, etc that are used in the Healthcare industry indiagnosis, monitoring and treatment of various disorders, injuries or diseases.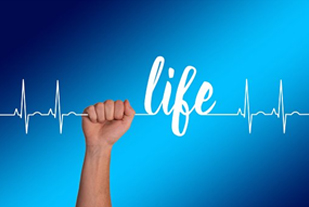 It is a question of supporting or saving lives when we talk about the Quality of the Medical Devices. Hence, it is very important for Organizations involved in the design, development, manufacturing, packaging / labelling, sale / distribution, servicing and importing of Medical devices to establish a Quality Management System that aims to standardize the Organizational processes that assures reliability, safety and performance of the Medical devices used by the end users.This is ensured in the Organizations by implementing the ISO 13485 standard.
Our ISO 13485 Consultants in Bangalore, Mumbai, Delhi, Chennai, Kolkata, Hyderabad and other parts of India can help you implement the ISO 13485 Standard.
ISO 13485– the Standard for QMS for Medical Devices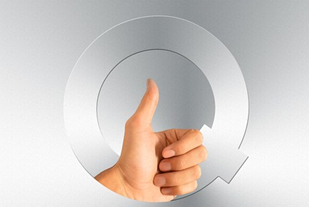 The ISO 13485 standard specifies requirements for establishment, implementation, maintenance and continual improvement of a Quality Management System for Organizations who are involved in one or more stages of the Medical Device Lifecycle. The latest version of the Standard is the 2016 version. The ISO 13485:2016 standard was published in March 2016 and it cancels and replaces the first edition of ISO 13485 published in 2003. TheInzinc Team of ISO 13485 consultants in India will strive hard to deliver Quality consultancy that help you to get Certified to the ISO 13485 Standard.
The Quality Management System for Medical Devices
A Quality Management System (QMS) is an integrated system of various business processes aimed at the achievement of quality policy and quality objectives to meet customer requirements and achieve Customer satisfaction. This definition holds good even for the Quality Management System of Medical Devicesbut special focus is on
Safety, reliability, performance, durability, usability of the medical device
Customer feedback and
Compliance to regulatory requirements
Benefits of ISO 13485 Certification
The points below enumerate the benefits of implementing the ISO 13485 Standard in your Organization:
Promotes global harmonization of regulatory requirements for the manufacturers of medical devices.
Increased trust with your customers and stakeholders.
Increased Customer Satisfaction leading to more business
Improved Productivity, efficiency and effectiveness and hence better profits.
Consistency of operations are improved.
Fewer Defects
Reduced wastage in operations.
Provides basis for continual improvement.
Gives Global recognition and qualify for the Global supply chain.
Counter competition.
Improved pride and employee morale.
What kind of Organizations can go for ISO 13485 Certification?
Any Organization who is into one or more life cycle stages of Medical Devices can get certified to the ISO 13485 Standard. Organizations involved in the concept design, development, production, storage, sales / distribution, installation, servicing, final decommissioningand disposal stages of medical devicescan get certified to the ISO 13485 Standard. Moreover, Organizations can get certified to the ISO 13485 Standard irrespective of their size (number of personnel) and the type of Organization.
Our ISO 13485 Consultants in India will help you with the process steps to get certified !
Transition from ISO 13485:2003 to ISO 13485:2016
If your Organization is already certified to ISO 13485:2003 version, you will need to transit to the ISO 13485:2016 version to remain certified.
Our ISO 13485 Consulting team can support your Organization in the smooth and effective transition from ISO 13485:2003 to ISO 13485:2016 (ISO 13485 version 2016).
For ISO 13485 Consultants in Bangalore, Mumbai, Delhi, Chennai, Kolkata, Hyderabad, Pune, Jaipur, Goa, and other cities in India, Call +91-9379917239 or send an email to ic@inzinc.in